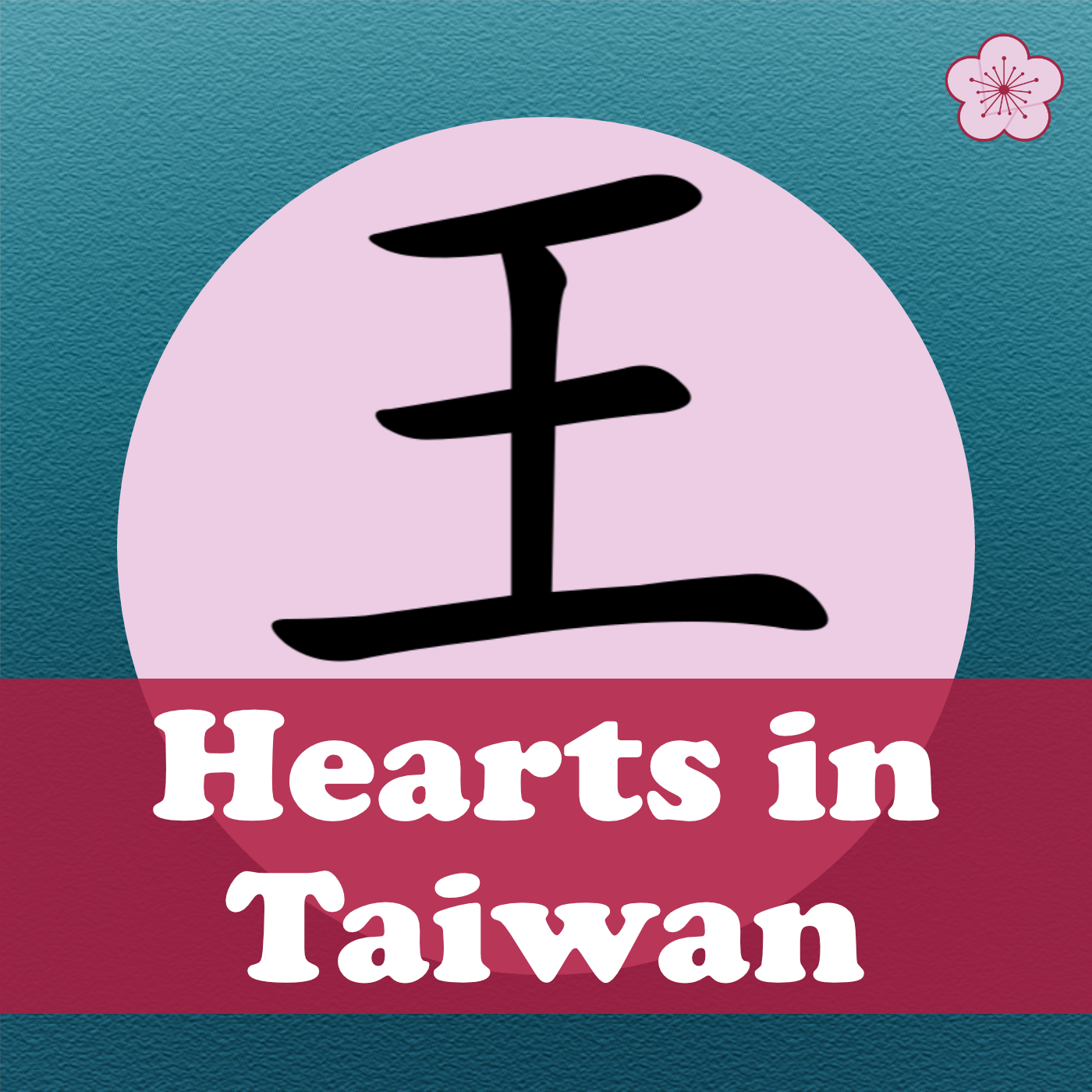 This one is for everyone whose name is pronounced differently in America than it would be in your family's original language. Angela and Annie discuss how even a simple name like Wang can be a hallmark of assimilation, a source of trauma, or an opportunity for reclaimed identity.
Invitation:
Tell us how you define Taiwanese! Send us a voice message on Instagram, Facebook, or at heartsintaiwan.com/voicemail and we'll send you a Hearts in Taiwan sticker.
Leave a voice message now
Further reading:
When discussing Beth Nguyen's article "America Ruined My Name for Me" (The New Yorker), we mention that Vietnamese Americans commonly face the struggle of teaching Caucasians how to pronounce the surname Nguyen. The article Why 40% of Vietnamese People have the Same Last Name (Atlas Obscura) explains why the Nguyen surname is the most common Vietnamese surname and why there are two distinct popular ways of pronouncing it, and here this video has a great breakdown of how to pronounce Nguyen the South Vietnamese way (timestamp set to the contrast between the North Vietnamese pronunciation and South Vietnamese pronunciation):
Here's the way comedian Tien Tran turned the experience of a teacher butchering her name into hilarious comedy:
Finally, Annie read a quote from the novel The Wangs vs the World by Jade Chang. Here's the full passage:
"In Chinese, in any Chinese speaker's mouth, Wang was a family name to be proud of. It meant king, with a written character that was simple and strong. And it was pronounced with a languid drawn-out diphthong of an o sound that suggested an easy life of summer palaces and fishing for sweet river shrimp off gilded barges. But one move to America and Charles Wang's proud surname became a nasally joke of a word; one move and he went from king to cock."
Credits:
This episode featured the song "Level Up" by Vienna Teng (Spotify)